Past Event
Brazil Investment Conference
Council on Foreign Relations
58 E 68th St
New York, NY
Questions? Email Brazil2012@cfr.org
Foreign Affairs magazine is convening top Brazilian and U.S. business leaders, investors, and academic scholars for important conversations on how Brazil differs from other emerging markets in its challenges and advantages. Our expert panelists will address infrastructure, education, barriers and benefits to foreign investment, human capital, and innovation.
Following an opening keynote panel, the audience will participate in two breakout sessions; one will evaluate Brazil as a leader in traditional and alternative energy, and the other will discuss innovation and progress in this uniquely positioned emerging market.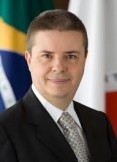 Antônio Augusto Junho Anastasia is a Brazilian lawyer and politician, and the current governor of the state of Minas Gerais, Brazil. Elected vice-governor of Aécio Neves in 2006, Anastasia became governor when Neves resigned to run for the Senate in March 2010.
Keynote Panel | 2:50--4:15pm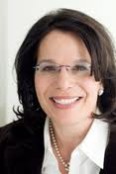 Julia E. Sweig is the Nelson and David Rockefeller senior fellow for Latin America Studies and director for Latin America Studies at the Council on Foreign Relations. Dr. Sweig directs CFR's Global Brazil Initiative and Cuba in the Twenty-First Century program. A prolific author, Dr. Sweig wrote Inside the Cuban Revolution: Fidel Castro and the Urban Underground, which received the American Historical Association's Herbert Feis Award for best book of the year by an independent scholar. Dr. Sweig has overseen numerous CFR reports on Latin America, and serves on the international advisory board of the Brazilian Center for International Relations (CEBRI) and on the editorial board of Foreign Affairs Latinoamérica.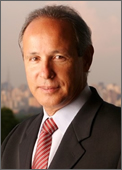 Otávio Azevedo is CEO of industrial conglomerate Andrade Gutierrez S.A. and CEO of AG TELECOM (Andrade Gutierrez Telecomunicações Ltda.) since its foundation in 1993. Mr. Azevedo is an electrical engineer and has been a member of the board of several organizations including: ACRJ (Rio de Janeiro Commerce Association), FIEMG (Minas Gerais State Federation of Industries) and FIESP (São Paulo State Federation of Industries). He was a counselor of ANATEL (the National Agency of Telecommunications), representing Brazilian telecommunication operators. Mr. Azevedo was CEO of TELE NORTE LESTE Participações, which was created as a result of the privatization of regional companies.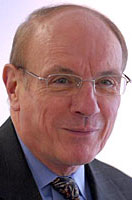 Riordan Roett is Professor of Political Science and Director of Western Hemisphere Studies at The Johns Hopkins Paul H. Nitze School of Advanced International Studies. Dr. Roett was a consultant to the Chase Manhattan Bank in various capacities, and served as Faculty Fellow of the World Economic Forum at the annual meeting in Davos. Dr. Roett is a member of the Board of Directors of a number of mutual funds at Legg Mason, Inc. For his work on Brazil, he was awarded the Order of Rio Branco, and for his role in aiding Chilean scholars during the Pinochet era, in addition to his academic contributions, he was named to the Order of Bernardo O'Higgins with rank ofGran Oficial.  In 2004, SAIS announced the establishment of the Riordan Roett Chair in Latin American Studies.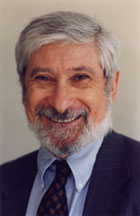 Albert Fishlow is professor emeritus at both the University of California--Berkeley and Columbia University. He also served as Paul A. Volcker Chair in International Economics at the Council on Foreign Relations. He was deputy assistant secretary of state for Inter-American affairs (1975-76), and he received the National Order of the Southern Cross from the government of Brazil in 1999. He has written extensively since the 1960s on the nation's continuing evolution.
 Energy & Infrastructure | 4:45--6:15pm

Roberto Viana Batista is Chairman and Executive President of Petra Energia S.A. He has served as a consultant for the development and implementation of strategies for investment banks, was President of the Board of CELPE and founder and first Chairman of the Board of COPERGAS, and advised international groups formulating strategies for entering Brazil following the end of the monopoly of exploration and production of oil and gas in Brazil in 1997. An entrepreneur, he has also been active in Brazilian politics at the city, state, and federal levels, playing an active role as adviser to key political leaders of the main political parties. Mr. Batista graduated summa cum laudae in economics at the Federal University of Pernambuco, worked in World Bank projects, and received a British Council scholarship for graduate studies at the Faculty of Economics, University of Cambridge.

Luiz Fernando Rolla is Chief Officer for Finance, Investor Relations, and Control of Holdings of CEMIG. He was responsible for the formulation and implementation of investor relations strategy, including the structuring of the Level I and II ADR programs, share sale transactions, prospectuses, CVM registrations, detailed corporate governance matters, stockholders' meetings, and shareholder services at emerging markets conferences. He has coordinated long-term planning, structured company-wide budget control and cost analysis, project finance transactions, and negotiation of important debt rollover contracts and issues. Among many honors, he was named Apimec's Best IR Professional and Best Brazilian IRO for IR Magazine.

John D. Kasarda is an American academic focused on global management strategy, aviation, and economic development. He is the Kenan Distinguished Professor of Strategy and Entrepreneurship at the Kenan-Flagler Business School at UNC-Chapel Hill. Dr. Kasarda directs the Frank Hawkins Kenan Institute of Private Enterprise and the Kenan Institute's Center for Air Commerce. Dr. Kasarda is the developer of the "aerotropolis" concept, which defines the roles of aviation and airports in shaping 21st-century business location, urban competitiveness, and economic growth. He is co-author ofAerotropolis: The Way We'll Live Next. Dr. Kasarda earned a Bachelor of Science degree in Applied Economics and MBA from Cornell University and a Ph.D. in Sociology from the University of North Carolina at Chapel Hill.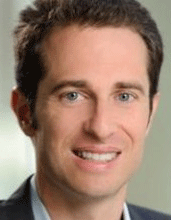 Michel Di Capua is Head of Analysis, North America, for Bloomberg New Energy Finance. In his current capacity, he oversees an analyst team focused on research and analysis into clean energy. This includes the production of in-depth reports and development of dedicated carbon, REC, and renewable energy forecasting models. Mr. Di Capua's previous professional experience includes solar energy project development with Tata Power in India and strategy consulting for the telecom industry. Michel has an undergraduate degree in Physics from Harvard, a Masters degree in Literature from Columbia University, and an MBA from the Wharton School at the University of Pennsylvania.
Innovation & Progress | 4:45--6:15pm
Distinguished Opening Speaker: Olavo Machado, Jr.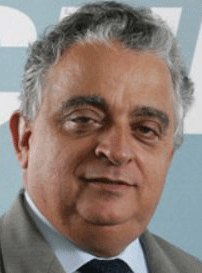 Olavo Machado is President of The Federation of Industries of the State of
Minas Gerais (FIEMG), which contributes to the better inclusion of the state's industries into the internationalization process, and aims to promote sustained development, defense of national interests, and increased profits with a competitive edge. Mr. Machado has also been chairman of the regional council of the National Industrial Apprenticeship Service (Senai) and the Industry Union of SINAEES in the State of Minas Gerais. He has served as director of the Brazilian Association of Electrical and Electronics Industry, director and vice president for the Center of Industries of the Industrial Cities of Minas Gerais, vice president of the Society of Mining Engineers (SME), and Chairman of the Business and Industrial Center of Minas Gerais (CIEMG). He was president of the Technological Centre of Minas Gerais, Secretary of State for Industry and Commerce, and member of the Board of Trustees of the Foundation for Research Support of Minas Gerais.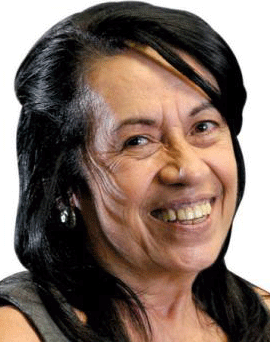 Dorothea Fonseca Furquim Werneck is Chairman of the Board of Directors of CEMIG. She is Secretary of Development for the State of Minas Gerais. She was Brazil's Minister of Industry, Trade, and Tourism and of Employment. She was Senior Manager of Apex, Executive Secretary of the Finance Ministry, National Economy Secretary, Economic and Social Planning Secretary, and Employment and Salaries Secretary. She has also been Director of the National Quality Awards Foundation and Member of the Councils of Funcex and AEB. She lectured at the Training Course for Diplomats at the Rio Branco Institute and at the Industrial Economics Institute and the Economics and Management Department of Rio de Janeiro Federal University. She has a degree in Economics from the Boston College and attended the Postgraduate School of Fundacao Getulio Vargas.

Jeremiah O'Callaghan is Investor Relations Director and Executive Board Member of JBS SA. With more than 30 years experience in the meat industry primarily in the Brazilian beef export sector, Jerry has vast knowledge of the dynamics of the sector globally. From the early eighties when Brazilian exports were restricted to a few marginal markets, he has worked tirelessly with the industry and authorities to globalize trade, participating in bilateral negotiations to remove trade and tariff barriers and to overcome sanitary obstacles. Besides Brazil, Jerry has lived in India, the US, the UK, and Paraguay. He joined JBS in early 1996 to initiate the internationalization process and was appointed Director of Investor Relations in 2008 – soon after the Company went public – to enhance the relationship between the sector and the financial community. Born and educated in Ireland, Jerry immigrated to Brazil in 1979 having finished his Engineering studies at University College Cork.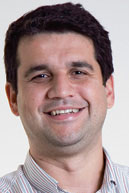 Nelson Jamel is Chief Financial Officer and Investor Relations Officer of Companhia de Bebidas das Americas (AmBev), and has served as Member of the Executive Board. He joined the company in 1997 and has held several positions in the finance area throughout his career, including Head of Budgeting and Business Performance for both AmBev and AB InBev, Finance Director for AmBevDominicana, and, from 2007 until 2008, Vice President of Finance for AB InBev, Western Europe. He has a degree in Production Engineering from Universidade Federal do Rio de Janeiro and holds a Masters degree in Production Engineering from COPPE/UFRJ.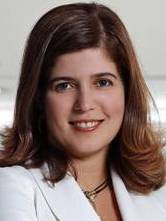 Adriana Machado is CEO of GE in Brazil. Previously she was Government Affairs Director for GE and Government Relations Director for Intel Semicondutores do Brasil. She started her career at the Institute of Applied Economic Research, Institute of Political Studies, and Ford Foundation. She was UNDP Consultant at the Secretariat of Strategic Affairs of Presidency of the Republic, Political Advisor at the U.S. Embassy in Brasília, and Strategic Affairs Director at the American Chamber of Commerce for Brazil in São Paulo. 

Marcos Troyjo is founding director of the BRICLab at Columbia University, and teaches "The Rise of BRIC" at Columbia's SIPA. He founded and directed the Center for Business Diplomacy, an independent think tank on education, business, and global affairs. Troyjo holds a PhD in sociology of international relations from the University of São Paulo. An economist and political scientist, he is an alumnus of The Rio Branco Institute (Instituto Rio Branco). He is a regular op-ed writer for global media outlets, and serves as strategic adviser and board member of numerous institutions. He was Press Secretary at the Brazilian Mission to the UN, and has written such books as Technology & Diplomacy, Brazil: Competitiveness in the Global Marketplace, Manifesto of Business Diplomacy, Trading Nation: Power & Prosperity in the 21st Century and Serial Reinventions: Essays on Globalization & Change.
More Events From Foreign Affairs
This site uses cookies to improve your user experience. Click here to learn more.
Continue